AN online fund-raising campaign has brought in £5,000 in just three months toward a £20,000 target to cover the costs of placing a young woman with Down's syndrome in a specialist West Somerset educational setting.
Arianna Harkin, aged 20, from Nannerch, in North Wales, was accepted for a two-year course with the award-winning Aurora Foxes Academy, in Minehead.
But the Welsh Government refused to fund the placement and told Arianna she had to join a local course, even though it was not actually suitable for her.
Elsewhere in the UK, most students can obtain a Government loan to cover the thousands of pounds it costs for higher education.
Now, Arianna's sister Lucy Harkin has launched a GoFundMe appeal which has already been supported by nearly 200 donors to raise money toward the cost of her place with Foxes Academy, which is the UK's only specialist college and training hotel for young adults with learning disabilities.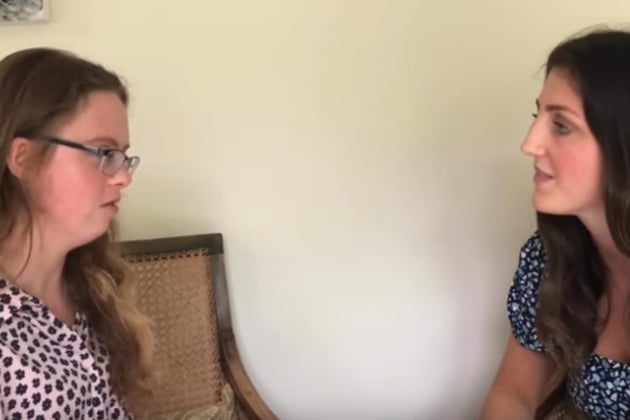 Arianna Harkin with her sister Lucy, who is fund-raising for her to attend Foxes AScademy, Minehead.
(.Lucy Harkin)
Lucy said: "Arianna has worked so hard to get GCSEs and work experience, but cannot access funding to get specialist education to release her dream of living independently and working in hospitality.
"We are saving all we can to make this happen, but we cannot do it alone."
Lucy said Foxes Academy offered Arianna a 'life-changing opportunity' and people's support would allow her to receive vital education and 'give her a fair chance at achieving the life that many of us take for granted'.
She said: "Arianna is a very sociable, loving person who enjoys dancing, sport, and loves Liverpool FC.
"She has always wanted to go away to university/college to meet new friends and learn to live independently, while gaining qualifications to work in hospitality in a front-of-house job.
"Since finishing school at 16, Arianna's education and training path has been poorly designed with no real choices offered to her.
"She does not seem to have the same rights or opportunities as students without additional learning needs.
"Helped by our parents, Arianna came across Foxes Academy.
"She successfully passed an assessment to be accepted onto a two-year course which matches her career interests and will develop her skills to live independently.
"The quality and range of support offered seven days a week at Foxes means that although fees are high, it will cover the qualifications, life skills, and other important skills such as speech and language therapy and maths and English support.
"It is where Arianna wants to go, and aligns with her aspirations for her future."
Lucy said she was organising various fund-raising events and her parents were using all of their savings and working second jobs to raise as much money as they could themselves.
She said: "We truly believe this is what Arianna needs for the next phase of her life.
"Although the cost of funding this seems like a lot of money in the short-term, the savings in future taxpayer-funded social care costs will be paid back in just a few years, as Arianna will be able to positively contribute to society the way she wants to.
"Arianna is capable of achieving so much with the right opportunities and we believe that Foxes will give her the best chance of doing so."
Lucy also hoped the campaign would help to raise awareness of the inequality which impacted people with learning disabilities.
Arianna said: "I need to learn to look after myself, use public transport to get to places, and learn skills to get myself a job that I enjoy.
"I would like to live with friends of my own age in a town so I can easily go to places to shop, work, and meet friends".