Tourist whose heart stopped thanks locals who saved him
Thursday 4th August 2022 4:00 pm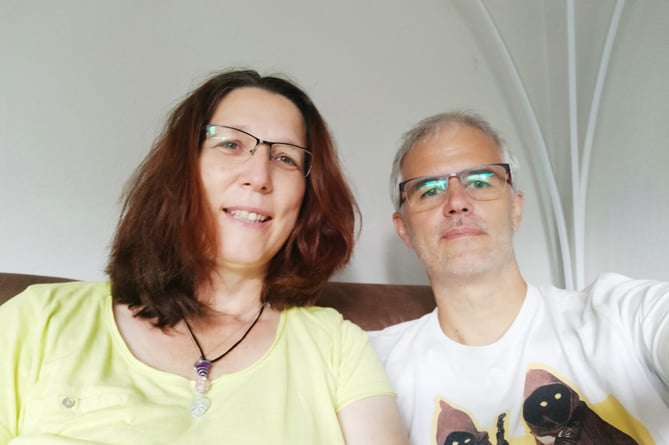 Subscribe newsletter
Subscribe to our email and get updates right in your inbox.
Thomas and his family expressed their 'enormous thanks' to a group of helpers who stepped in when he collapsed shortly after arriving a fortnight ago with his wife Tanja and two sons Lars and Alex for a holiday in Watchet.
The 49-year-old technology engineer praised the medical care he received from the professionals involved and the life-saving intervention "in big ways and small" of local residents.
He said: "We are eternally grateful to the Watchet community. We cannot wait to return to Watchet and thank everyone personally."
When Thomas suddenly suffered a heart problem in his holiday cottage in West Street, a group of Watchet residents and a retired nurse from Spaxton kept oxygen pumping through his body with CPR techniques while they waited for paramedics who arrived via the Devon Air Ambulance and later by road.
Thomas was eventually flown to Musgrove Park Hospital, Taunton, where he was operated on and treated for more than a week before his discharge last week and return home to Cologne.
One of the first to help Thomas after his heart stopped was Josie Butler, aged 26, who was with her boyfriend Lloyd and his stepfather Tim Benson on West Street beach when the drama began.
Mr Benson told the Free Press:"We all heard a thud as someone had fallen over in the back garden of one of the cottages overlooking the beach.
"At the same time, someone started summoning help from the cottage.
"My stepson Lloyd immediately climbed up the cliff and got the address from the young man summoning help."
Mr Benson said he and his family rushed to the holiday cottage and found Thomas's wife Tanja administering CPR while near-neighbour Paul Whiteman was on the phone to ambulance control.
He said Josie started CPR on Thomas as she had recently learned the technique and at the same time his daughter Elaoise ran to Watchet Esplanade Club to fetch a defibrillator.
Retired nurse Mikala Waldron, 44, who had also been on the beach sitting with her friends Gemma and Oliver Waterman, then joined the rescue efforts.
Mikala told the Free Press: "We became aware a young lad was calling for help from the cottages and someone needed resuscitation.
"So, as I am familiar with CPR techniques I decided to offer what help I could and hobbled up the slipway as best I could."
Mikala said by this time Thomas did not appear to have a pulse but he showed signs of response after shocking him three times with the defibrillator.
Paramedics then took over and with Watchet Coastguards help, Thomas was stretchered to the West Pier and transferred to the air ambulance which flew him to hospital.
Mikala said: "We are now firm friends with this great family. They have even invited me to stay with them in Cologne.
"It is so marvellous Thomas has suffered no permanent damage and has been fitted with a type of automatic defibrillator to minimise the risk of his heart stopping in future."
Comments
To leave a comment you need to create an account. |
All comments 0