Scilly times for Porlock...
Tuesday 3rd May 2022 6:00 am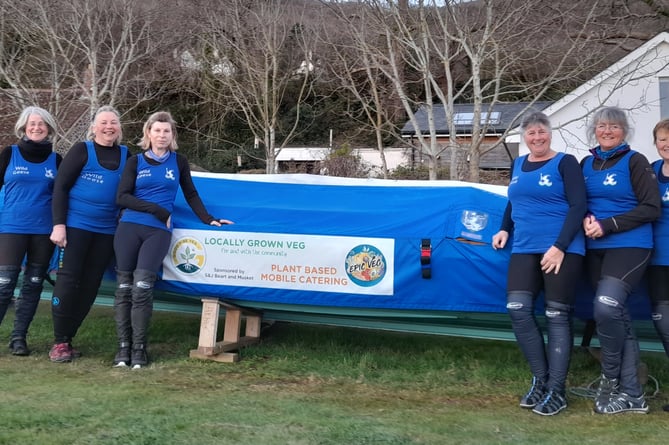 The Wild Geese
(Supplied )
Subscribe newsletter
Subscribe to our email and get updates right in your inbox.
PORLOCK Weir Pilot Gig Club was competing for the first time in the iconic World Pilot Gig Championships being held on the Isles of Scilly last weekend.
The club, which was formed in 2018 by Benjamin Allerton, is fielding three teams - the Ladies' Supervets (Sally Bassford, Ann Gibbs, Sandra Murison, Sue Horne, Rosie Wookey and Jan Beart), the Ladies' Open (Ann Mold, Emily Webber, Naomi Cudmore, Gemma Allerton, Beverley Bray and Lucy Edwards), and the Men's Open (Mark Lewis, Chris Webber, Benjamin Allerton, Dave Edwards, Andy Bray and John Brady).
Roy Thorne will be coxing the Ladies' and Men's Open teams and neighbouring club Portishead are kindly lending a cox for the Ladies' Supervets. Overall, the crew members range in age from their twenties to their eighties.
Benjamin Allerton said: "We are so grateful to the many people who have helped make the club a reality. We would like to thank our sponsors and supporters who are so numerous we cannot list them all, but you can find them on our website: www.porlockweirgigclub.co.uk.
"In particular, a great deal of hard work has gone into preparing the gigs and general maintenance often in foul weather through the winter as we look forward to the sun hopefully shining down on us on the Isles of Scilly.
"We are lucky to have a fantastic club spirit. Everyone does their bit and pulls together to bring this accessible and fun sport to our beautiful location at the Weir - a bit of nautical history in action.
"We look forward also to taking part in events around the Bristol Channel over the coming months and would love to hear from potential new members who would like to give rowing a go.
"Keep an eye on our social media pages and our website for dates when we will be rowing and racing at Porlock Weir this summer."
Comments
To leave a comment you need to create an account. |
All comments 0