War of words breaks out with parish council
Monday 23rd May 2022 4:00 pm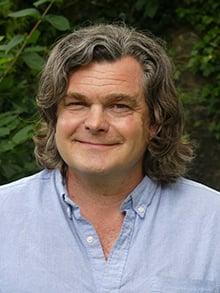 Subscribe newsletter
Subscribe to our email and get updates right in your inbox.
A ROW has broken out between Old Cleeve Parish Council and one of the area's newly elected county councillors, Marcus Kravis, who claims he was "bullied" by the parish council.
The spat follows Mr Kravis's failure to win a seat on the parish council on May 5 and the council's vote of no confidence in him, as a district councillor, for failing to uphold their opposition to a planning application in the parish.
Mr Kravis has written to the parish council stating: "As the council had a vote of no confidence in me, I see absolutely no need or point in attending one of your meetings until this decision is reversed.
"I consider the action by the parish council to bully me (an elected member) to try to influence my future decisions on the planning committee in favour of the parish's view.
"I feel the parish council as a body and some of the parish councillors need to look at their behaviour."
Mr Kravis failed to poll enough votes to unseat any of the existing parish councillors although, in the county council elections, he was successful in the Dunster division as a Liberal Democrat candidate.
In the run up to the parish council election, Mr Kravis wrote to the Somerset West and Taunton returning officer complaining about a list of candidates posted around Old Cleeve by the standing members of Old Cleeve Parish Council. Mr Kravis complained that the notice contravened election rules because it did not include his name.
A spokesman for the parish council told the Free Press he had received a letter from the Returning Officer regarding the complaint but concluded it did not break the rules.
Mr Williams said the list of candidates referred to was "privately published by the existing members. It was not on parish council stationery or involving any parish employees. We did not mention Mr Kravis no more than he mentioned us in his election manifesto pushed through the letter boxes around the Old Cleeve ward".
The parish council's chairman, Cllr Geoff Williams stood down after five years as chairman on Monday, and was appointed vice-chair in place of Ian Duncan, who moved up to take over the council chair. Before the meeting, Cllr Williams told the Free Press: "The council unanimously agreed the vote of no confidence. I am now wondering how Mr Kravis can fulfil his commitments to our parish council if he never attends meetings?"
In response Mr Kravis said: "At the district council planning committee, during consideration of a planning application in Roadwater, I was representing Exmoor National Park Committee of which I am a member. This application fitted the planning criteria so I voted for approval. I have to take a balanced view not just the parish council's."
He also answered the question about keeping apprised of parish council views without attending their meetings: "As an elected member of Somerset West and Taunton Council, I do my best to take every other organisation's views into account. It is quite possible to keep informed about the parish council's views without attending their meetings."
In a letter to ward residents, prior to the parish council election, Mr Kravis said there was "nothing political" about his candidacy. He said he was standing purely on the basis of living in the parish for 26 years.
Commenting on the imminent introduction of a unitary authority combining district and county councils, he said the change could make getting things done at parish level more difficult. "It isn't going to be easy either for parish councils or representatives of the new Somerset County Council," he contended.
"We need collaboration rather what appears to be confrontation to me. We must be able to make our feelings known in a sensible manner."
He added that in 27 years of fighting elections, he had always experienced good natured attitudes from the various parties involved: "I have never had cause to complain to a returning officer before. It is sad I have had to do so about this parish council election."
Mr Williams said Old Cleeve councillors were suspicious of any new unitary authority planning to "dump" costs and responsibilities on parish councils that were normally financed by the county or district council.
He said: "I don't mind rolling my sleeves up to help the community now and then, but I'm not giving up my time to bail out the county council. They will still have to be responsible for core services."
Mr Kravis said the fear was not something he shared. "It is no good having a 'them and us' attitude. We are all public bodies. We just have to agree what services need to be provided and how we are going to pay for them."
Comments
To leave a comment you need to create an account. |
All comments 0