DETAILS of the relationship between convicted sex offender Richard Scatchard and a woman found dead in his Minehead flat were released today (November 16), exactly one month since he went on the run from police.
Police also released a new photograph of Scatchard and video of him in Minehead and Watchet the night before, and the morning after, the death of 61-year-old Kelly Faiers.
Seventy-year-old Scatchard was on licence after being released from a life prison sentence for sex offences against women and other crimes, and moved to Minehead in 2020.
He went on the run on October 16, the day after Ms Faiers was found dead in suspicious circumstances in his home, and police have warned he is a danger to the public, particularly to women.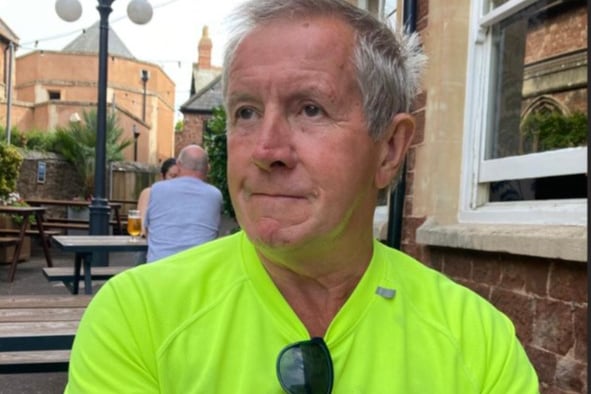 A recent photograph of Richard Scatchard.
(Avon and Somerset Police)
Scatchard was a regular user of dating apps and had been convicted of sexual offences in which he drugged women to enable his crimes.
The National Crime Agency (NCA) is now supporting the efforts of Avon and Somerset Constabulary to find Scatchard.
About 80 potential sightings of Scatchard have been reported to police by people trying to help their hunt for him, but none have been confirmed as him.
Scatchard is now wanted by police on recall to prison and also in connection with a murder inquiry which started after the death of Ms Faiers, who was from Weston-super-Mare.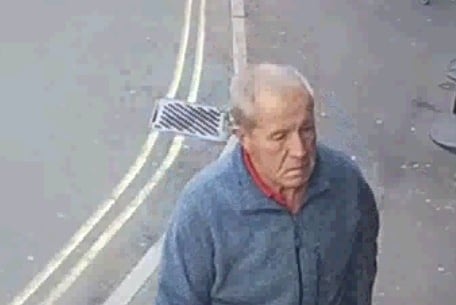 A new photograph of wanted man Richard Scatchard, showing him in Swain Street, Watchet.
(Avon and Somerset Police)
Detectives leading the search for Richard Scatchard said yesterday they were continuing to ask for anybody with information to come forward.
A police spokesperson said: "We know Kelly and Scatchard, who were in a relationship, went out to the Duke of Wellington pub, in Minehead, on the evening of Saturday, October 14.
"CCTV shows them having a drink together.
"In the early hours of the following morning, Scatchard called the ambulance service to his home, in Blenheim Road, due to Kelly being critically ill.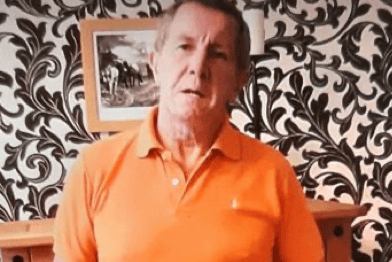 On the run sex offender Richard Scatchard, who is now wanted in connection with a murder inquiry.
(Police handout)
"Sadly, she was pronounced deceased by medics at the scene.
"Police were called minutes later by the ambulance service at 4.15 am, as is normal procedure following an unexpected sudden death.
"Officers spoke with Scatchard before leaving the scene.
"On the afternoon of Monday, October 16, we wished to ask Scatchard further questions and again attended his home address, where his property was found to be empty."
Police initially issued a missing persons appeal for Scatchard and were concerned for his welfare before new information led them to launch a 'wanted' appeal for him.
The spokesperson said: "We believe Scatchard spent the night after Kelly's death – the 15-16 October – in the Watchet area, which he used to regularly visit.
"CCTV captured at about 9 am on Monday, October 16, shows Scatchard in the Swain Street area of Watchet.
"This is the last sighting on CCTV we have of Scatchard.
"One person who knew Scatchard has since told us they saw him later that same morning wearing light-coloured shorts when they were driving along Blenheim Road, in Minehead.
Wanted man Richard Scatchard, whom police say is a danger to women.
(Avon and Somerset Police)
"Previous public appeals have culminated in more than 80 calls and online reports of potential sightings.
"We continue to analyse every one of them, but those that have been reviewed have either been discounted or there is insufficient evidence to determine whether it is Scatchard.
"The vast majority of the reported sightings have come in the West Somerset area, but we remain mindful he may have travelled to another part of the country, as previously stated."
NCA officers are now providing specialist advice to the Avon and Somerset force to help develop its continuing search plans in a bid to find Scatchard.
The inquiry into the death of Ms Faiers is being led by the force's major crime investigation team (MCIT), which investigates murders and other serious offences.
Senior investigating officer Det Supt Gary Haskins said: "The forensic post-mortem examination carried out shortly after Kelly's death proved inconclusive.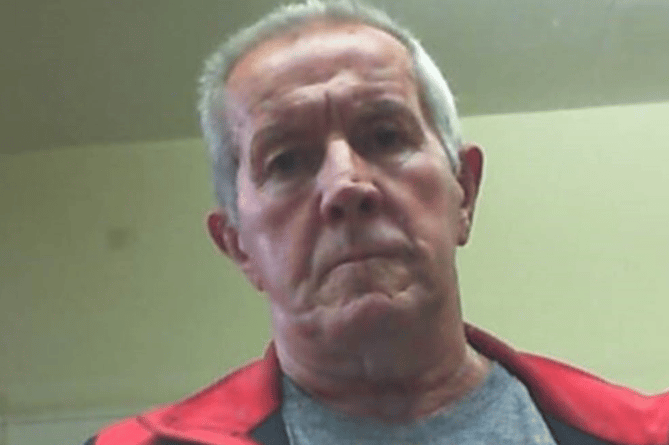 Police say wanted man Richard Scatchard is a danger to women.
(Avon and Somerset Police)
"The circumstances behind Kelly's death are still unclear despite further test results, but it continues to be treated as suspicious.
"We still wish to speak to Scatchard to see if he can help us progress our inquiries.
"We desperately want to provide Kelly's family with the answers they deserve as soon as we can.
"The other equally important focus we have, which we particularly want the public's help with, is the search for Scatchard.
"We are hugely appreciative of everybody who has sought to help our inquiries, from people calling in with information to locals putting in their business windows the wanted posters the Minehead neighbourhood team has distributed.
"We have also had constructive conversations with the National Crime Agency who are providing us support with these searches, for which we are grateful.
"Ultimately, the best chance of us apprehending Scatchard is by a member of the public calling in with key information about his whereabouts.
"This may be through a chance sighting or even somebody who has previously been reluctant to come forward – either way we would please encourage those people to call 999.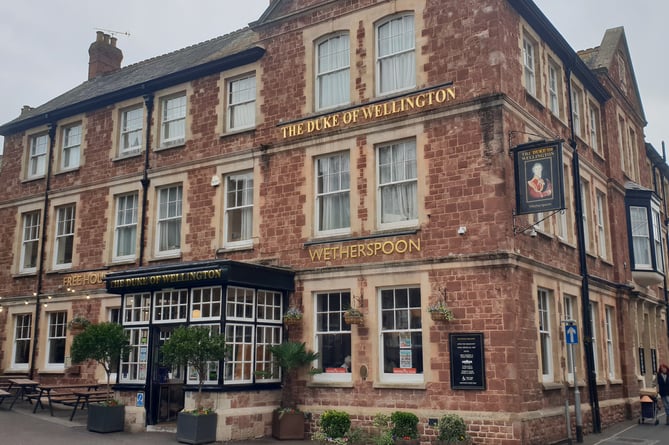 The Duke of Wellington pub in Minehead, where Richard Scatchard was seen on October 14 with a woman who died in his home later that night.
(Tindle News)
"And if Scatchard sees this appeal, we would urge him to do the right thing and to hand himself in."
Scatchard is described as a white man, about 5 ft 11 ins all and speaks with a Scottish accent.
He has been known to also use the name Richard Dunlop, previously.
Police said anybody who saw Scatchard should not approach him but instead call 999 and provide the call handler with the reference 5223259285.
Anybody who might know where he was should call 101 and give the call handler the reference same reference number, or complete the constabulary's online appeals form.
Alternatively, Crimestoppers can be contacted anonymously on 0800 555111 or via its website.