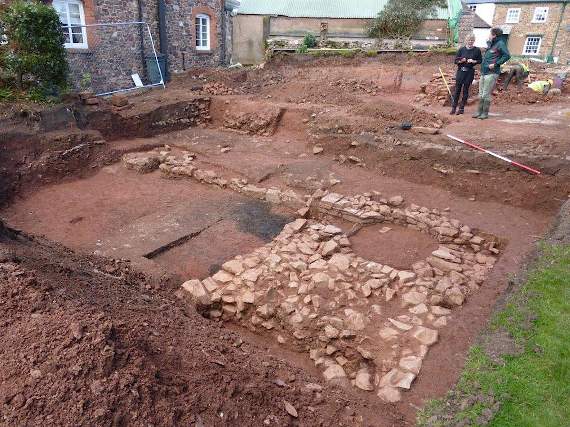 Subscribe newsletter
Subscribe to our email and get updates right in your inbox.
PLANS for new building work at the historic Luttrell Arms Hotel in Dunster have led to the uncovering of "probably the largest and most significant" archaeological site in the medieval town.
But it cannot stay that way for long.
The excavation is being undertaken by South West Archaeology.
"As far as the size of area covered and the upstanding remains discovered, this is one of the best sites on Exmoor," said Bryn Morris, a director of the company.
"It's the biggest and most obvious, something that is properly intelligible to the lay person."
Rob Wilson-North, Exmoor national park conservation manager, said: "It's been a rare opportunity to look at the medieval Dunster which lies beneath our feet. We've learned a great deal over the past week."
The archaeological excavations in the beer garden include stone walls still standing up to a metre high, a cobbled carriage drive and what archaeologists believe is a malting kiln for drying germinated barley malt.
But the viewing could only be brief, as work goes on and the site becomes less clear by next week, until it is gradually all handed back for building work at the 15th century building to carry on.
Full story in tomorrow's Free Press.