Ex-soldier given life for Norton Fitzwarren double murder
Tuesday 21st June 2022 3:00 pm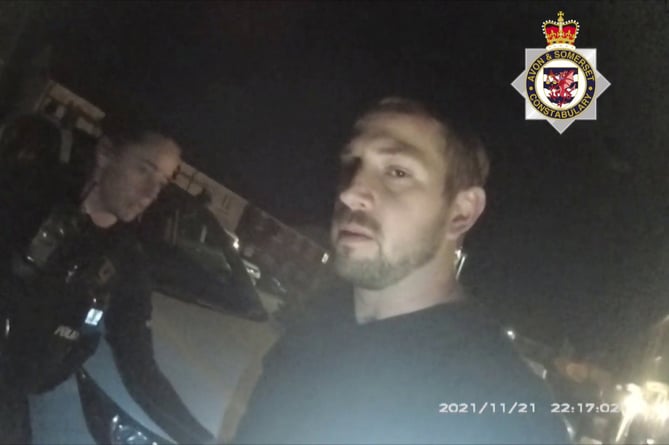 (Avon and Somerset Police )
Subscribe newsletter
Subscribe to our email and get updates right in your inbox.
An ex-soldier has been sentenced to life in prison for murdering his two neighbours in Noton Fitzwarren, near Taunton, with a ceremonial Army dagger while their young children slept upstairs.
Former commando Collin Reeves, 35, was told he will serve a minimum of 38 years for the "brutal" double murder of Jennifer, 33, and Stephen Chapple, 36.
Judge Mr Justice Neil Garnham said Reeves "ripped two normal families apart" by his murderous actions that began when he removed the weapon, given to him as a gift when leaving the Army, from a picture frame.
He then scaled a garden fence and used it to stab and kill the married couple in their own home in Norton Fitzwarren, Somerset.
Reeves had accepted manslaughter, but denied murder on the grounds of diminished responsibility.
But a jury at Bristol Crown Court rejected claims he was suffering an "abnormality of mental function" and found him guilty of both counts of murder last Friday.
CCTV showed Reeves entering his neighbour's home and screaming "die, you f***ers, die", as he inflected multiple fatal wounds.
Today's sentencing hearing at Bristol Crown Court heard several victim statements about the impact on the couple's two young children who "were put to bed by their parents, but never saw them again."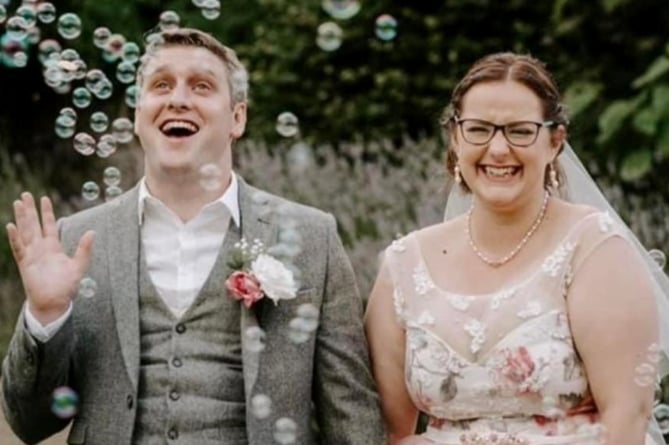 Stephen and Jennifer Chapple
(Avon and Somerset Police / SWNS ) (Avon and Somerset Police / SWNS)
Jailing him today, Mr Justice Garnham described the attacks on the couple as "brutal and deliberate".
He said: "You made the decision that ripped the heart out of two perfectly normal and decent families.
"They were entirely unprovoked and utterly unjustified. You invaded their home where they were entitled to feel safe.
"All the time their two young children were asleep upstairs - your murderous behaviour has left them orphans.
"They were put to bed that night by their parents - they would never see their parents again.
"The harm is incalculable. The effect on your own family is devastating too."
The murder trial heard Reeves, and his wife Kayley, had fallen out with the neighbours six months previously over their designated parking spaces.
Mr Justice Garnham described the cause of the fall-out today as 'trivial'.
He added: "It amounted to no more than minor tiffs that neighbours experience from time to time all over the country.
"Arguing over car parking spaces led to bad feeling and language on both sides."
"
They were put to bed that night by their parents - they would never see their parents again. The harm is incalculable.
Mr Justice Garnham
He told Reeves he had decided the "behaviour" of the neighbours had upset your wife and was linked to her proposing a trial separation.
The judge said he accepted Reeves had no memory of the incident, but added: "In my judgment that memory loss was stress, caused by your own actions in killing them - not by some pre-existing disorder.
"You were sound of mind and you bear full responsibility for what you have done.
"The impact on the children is obvious and brought to life by the victim personal statements."
Three of the victim impact statements were read to the court from the families of the victims - focusing on the impact the deaths had on their two young children.
Stephen's sister Marie Chapple, said she spends her days trying to keep the victims' memories alive, so the boys "don't forget them and how loved they are".
She added: "Every day I have to be brave for the boys, when I am breaking inside.
"I now have to set their boundaries. I have to hold it together."
Marie said she knows the adolescent years will be "difficult, when they truly understand what happened."
But she added: "For now I try to explain what happened to mummy and daddy. Why they went to bed with them there and the next morning they weren't.
"I want to give the children everything they deserve."
Jennifer's mother Ann Clayton said in her statement a "light was switched off" in her soul that can never be reignited the moment she was told what had happened.
She added: "This makes no sense. I can not comprehend. It is like living in a horror move that is on a constant loop.
"It is hard to imagine ever having a sense of peace again. I just want to hold her one last time and tell her how much she was loved and cherished."
Ann said knowing her grandchildren would be "growing up without the two most important people in their lives" caused a "rage and anger, like a fire" in your stomach.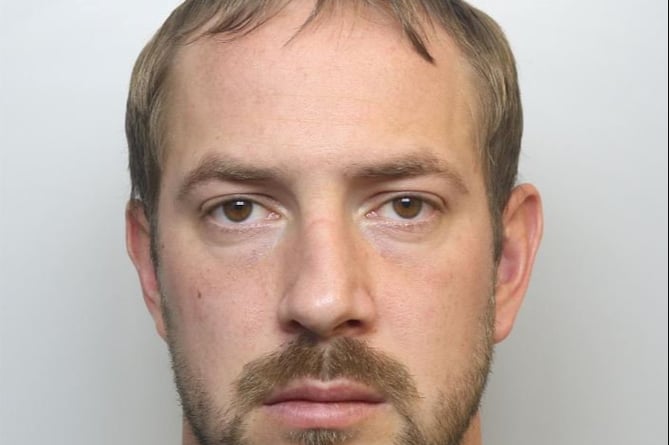 Collin Reeves in his police mugshot after his arrest
(Avon Somerset Police / SWNS ) (Avon Somerset Police / SWNS)
She added: "This should not have happened. He had no right to do this to Jennifer and Stephen. They offered so much love and light. Every waking minute is left with tears, heartache and suffering.
"We received the ultimate life sentence by the actions of this person.
"No other family should have to suffer this anguish and pain. We will see you in the rainbows and the stars, shine brightly for all of us."
Jennifer Chapple's sister Rhonda Godley described the couple as the "most wonderful parents I've ever known".
She added: "They should still be looking after them, tucking them into bed and easing their mind. Seeing them grow up to be wonderful human beings. All of that was stripped away in one night.
"They will most likely grow up with no memory of their parents. I told them they will always be watching them. To look out for the rainbows and they'll be there. Look up to the stars and they'll be there too.
"I just wish it didn't end this way. The boys could not understand why they couldn't go home."During the trial, the jury was told that on 21 November last year, Reeves may have 'regressed' into army mode when a white security light - believed to have come from the Chapple's home - "triggered" him back into a war zone.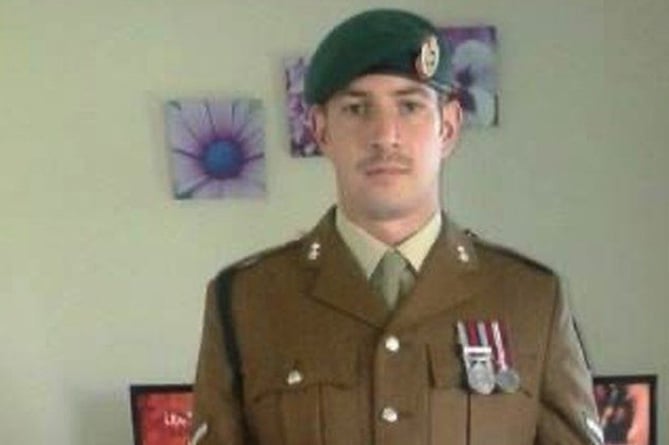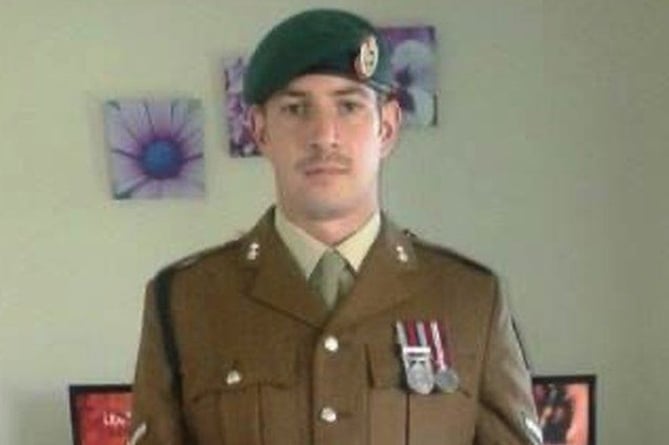 Collin Reeves
(Facebook ) (Facebook)
He confessed to the killings in a chilling 999 call just minutes later and was caught on CCTV at a police custody suite telling staff "I was just doing my job - it was an operation."
His defence of diminished responsibility was rejected by the jury after two of the three medical experts called said he was suffering from depression and not PTSD and did not experience an "abnormality of mental function".
The trial heard Reeves had joined the Army in 2006 and eventually completed the commando course.His 11-year military career included a tour of Afghanistan. His wife Kayley told the trial Reeves had never been the same since returning from the war zone.
His defence barrister argued that mitigating factors included his 'genuine' remorse at what he had done, that he was suffering from depression at the time and he told police he had carried out the killings minutes after the attack.
Detective Inspector Neil Meade, the senior investigating officer, said: "I doubt anyone can read the statements provided by Jennifer and Stephen's family members and not be deeply moved.
"They were doting parents, who did nothing to deserve what happened to them.
"The impact their deaths has had on those who loved them is heartbreaking and while the sentence announced today is fully justified. I'm sure it in no way balances out the grief they continue to feel.
"They have shown great courage and dignity throughout our investigation and subsequent criminal proceedings and I hope now these have concluded they can move forward with their lives."
Comments
To leave a comment you need to create an account. |
All comments 0