Minehead in cruise control as Wells end up well beaten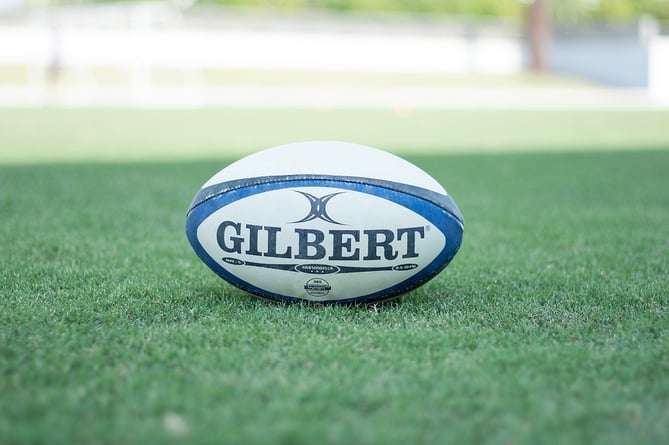 Subscribe newsletter
Subscribe to our email and get updates right in your inbox.
THE DAY started with 'a bit of a do' to celebrate the life of Keith (Wiggy) Wigglesworth and a minute's silence was respected by all.
The Barbarians, attacking the Alcombe end, went straight onto the offensive with some strong carries from forwards and backs alike, and with Milton back in at scrum half and Joel Lynch back in at stand off, there was a constant stream of attacking ball to play with.
After two minutes Minehead were awarded a penalty and opted to go for goal, but unfortunately on this occasion Lynch's kick grazed the outside of the post on the wrong side.
This was to be his one and only miss.
The match restarted and Minehead were quick to reinforce their game once more. From a lineout Sean Beaver, who had a good game, found his man, the ball was moved swiftly up the hill where Gower got stopped but quick recycled ball allowed Charlie Walker-Blair to get his hands on the ball and after breaking two tackles was finally brought to ground inside the Wells 22m line. Another penalty was awarded and Lynch didn't miss this time.
From the restart Wells started to force their own game plan onto the Minehead boys and were met with a stiff defence at every incursion, but with a 10 that was capable of pinning the home side deep into their own half, Minehead had to be aware.
On 16 minutes the play was in the Wells half just outside their 22m when the Wells 10 placed a delicate chip over the onrushing defence with the 12 going through to contest the ball.
However, Gower had read the situation and came through from full back and, collecting the ball on the bounce, scythed through the would-be defence and touched down to the left of the posts. The conversion put Minehead 10 up, game on.
Wells hadn't come to be second best and after a couple of penalties given away by Minehead they camped themselves into the last third of the Minehead 22m.
Attack after attack was thrown at the Babas but repelled at every stage.
Minehead managed to turn the ball over and swiftly attacked through their back line and a relieving kick and a fantastic chase ensued with an outcome of Sam Lewis again turning over Wells ball. From the turnover, the ball was moved down to the bottom side where Walker-Blair was on hand to go over for Minehead's second try, and with Lynch adding the extras from the touchline, a magnificent effort, it was 17-0.
Wells again restarted and a catch by Ben Willes, who fed Ryan Lewis, and the Barbarians were up and running. However, a turnover was conceded and the ball went back to Wells and they quickly attacked down the hill and outpaced the defence, but a covering tackle stopped this phase in its tracks. They maintained possession but were up against a back line of Milton, Lynch, Day, Hole, Lewis Chinn and Gower that were determined not to allow them time or space so they relied on their stand off to get them down field.
But with the counter attack most definitely on, Gower collected and spun the ball wide to Chinn, who danced his merry way down the touchline before he eventually got stopped short of the line. But again recycled ball, big carries midfield by White and Swann, link play by Matt Lynch and Gower burst through the space and again touched down under the posts and, yes, Lynch added the extras for a 24-0 half time lead.
From the whistle Wells were not going to lie down and attacked at every available chance, and with three minutes on the clock got a try of their own when some confusion in the red zone saw Minehead failed to clear their lines, Wells gathered and sent ball carrier after ball carrier into the heart of the defence and this time they squeezed through and dotted down wide out on the right. The conversion was missed.
These were the first points Minehead had conceded in four games.
Wells gathered and elected to clear their lines on the restart but with the Barbarians reading the game, a counter attack started with Chinn, the ball was transferred from hand to hand attacking the top side and a last-ditch tackle and an off load found Lewis in space with no one in front of him so he rounded the posts and dotted down.
The conversion made it 31-5. Wells again came back strongly with some aggressive collisions of their own.
Minehead were conceding various penalties and being pushed back to their own try line and with numbers available they only had to shift the ball wide for them to score once again. However, James Day saw the danger and intercepted the floated pass and raced away to the try line a full 80m away to make it 38-5.
On 58 minutes, Minehead brought on all subs in Chris Govier, Kyle Lewis and James Baker.
Penalties were Minehead's Achilles heel and they need to work on that before their next game.
This meant that Wells were able to play in the Minehead half and were forcing errors.
However, strong defence by Parker, Govier and the other tight five players ensured that there was no route through. But time was telling – from a scrum Wells found the space to get through and scored under the posts, and with the conversion added the score was now 38-12 with 62 minutes played.
Minehead were getting stronger in the scrum and turned one over which brought a smile to Baker as he has been out for a couple of years and this was his first outing which was a very welcome sight.
The play went to and fro with each side trying to make a break through but both defences coming out on top, but on 71 minutes, Wells cleared their lines to touch on the halfway and while every one was regrouping, Day seized the opportunity and took a quick throw in to Jacob Gower who ran unopposed to the try line for his third of the game.
Man of the match went to Jacob Gower for his outstanding performance.
Minehead: David Swann, Sean Beaver, Jack White, Leigh Parker, Matt Lynch, Charlie Walker-Blair, Ben Willes, Ryan Lewis, Luke Milton, Joel Lynch, James Day, Jordan Hole, Sam Lewis, Sam Chinn, Jacob Gower, Chris Govier, James Baker, Kyle Lewis.
Comments
To leave a comment you need to create an account. |
All comments 0