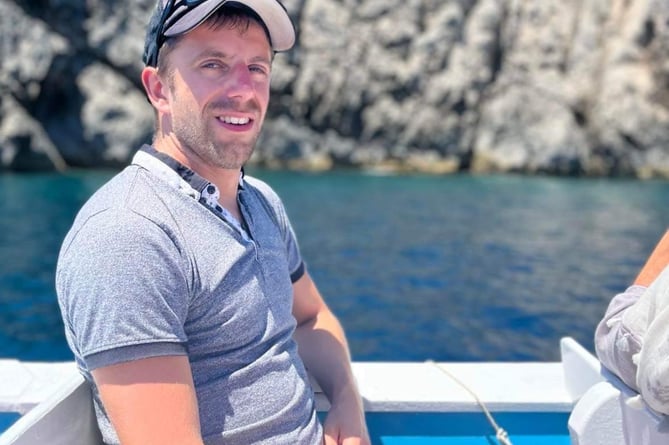 Sam Camp, who lives on Exmoor and runs his own business, said his family was fortunate to have been rehoused by Falcon Housing Association since the last EYV summit.
(Submitted )
Subscribe newsletter
Subscribe to our email and get updates right in your inbox.
'YOUTH proofing' measures are needed to help relieve the increasing pressures on young people living on or close to Exmoor, a major conference has been told.
Delegates to the Exmoor Young Voices (EYV) summit held in The White Horse, Exford, heard how changes were needed to help stop the flow of young adults away from the national park.
It was the first EYV summit for two years because of the Covid-19 pandemic and was chaired by Exmoor councillor Steven Pugsley.
EYV, a voluntary group of young people and young adults from across Exmoor, was formed to seek viable and sustainable 'life' and 'work' opportunities for young residents.
Cllr Pugsley said since the pandemic, the situation for younger people had worsened, and the task for the summit was to consider what to do, but not how to do it.
Speakers told how rents had outstripped local wages by 'a big margin' and current housing policies allowed outsiders to be accommodated when locals had been waiting for somewhere to live.
One couple with their own business and a son were still living in their parents' rented home.
Another couple have a rented house with sufficient land available for heavy equipment needed by their business, but had to commute many miles to their workplace.
Housing for people with a business was neither available nor suitable.
The practice of being unable to be housed until a person had been evicted and living in a caravan needed revising to avoid hardship and pressure on children.
It was impossible to be rehoused into decent, dry accommodation because people were told they were adequately housed already.
It became necessary to engage the health and safety agencies before any account was taken of black mould.
The summit heard one couplehad a choice between a private rental at £700 per month, which had access to buses and nursery places, but as self-employed people with an uncertain life and in receipt of Universal Credit, this was impossible.
A housing association property was £400, which was affordable, but did not have suitable storage for tools and equipment, poor wi-fi, and no mobile phone signal, which made it difficult for business.
The speakers presented a picture of 'hopeless barriers' to finding a home suited to their purposes and the businesses needed to sustain Exmoor National Park.
EYV chairman Will Lock said: "Youth proofing is an EYV request, that decisions should be reviewed for their impact on younger people, who will always need extra help to survive here.
"We risk the total loss of local knowledge and skills.
"There is a great need for more common sense to be used when making decisions. Today should be used to share and improve your own and others' policies."
Case study
CARPENTER Sam Camp (pictured), who lives on Exmoor and runs his own business, said his family was fortunate to have been rehoused by Falcon Housing Association since the last EYV summit.
He said: "Before that we were in private rented accommodation which had rising damp and was too expensive. The walls needed treating and the roof replacing. Because we took the issue up with environmental health when the landlord would do nothing, he took exception and threatened us with eviction. We had a one-year-old child and if you do not know what your rights are, we would have been in serious trouble."
Sam said although Falcon agreed the family's situation was unacceptable they still had to go through the Homefinder procedure to apply for a house in Luccombe and prove they had local connections.
"There are no buses, bad wi-fi, and no mobile phone reception for running a business," he said. "If I am away working, there is no chance of my partner getting out of the house or going shopping. It is a nice house for our family but for me to run a business from, it is not suitable."
He said Universal Credit did not support a self-employed working family lifestyle on Exmoor where he employed people who needed to be paid. Because tax was paid half yearly, the income received was seen by Universal Credit as too high to qualify, meaning there was no money for childcare to release Sam's partner to work. "Essential local workers, young families, and businesses just move away to survive," he said.
Comments
To leave a comment you need to create an account. |
All comments 0