MP says Town Council is like a "secret society"
Tuesday 7th December 2021 4:30 pm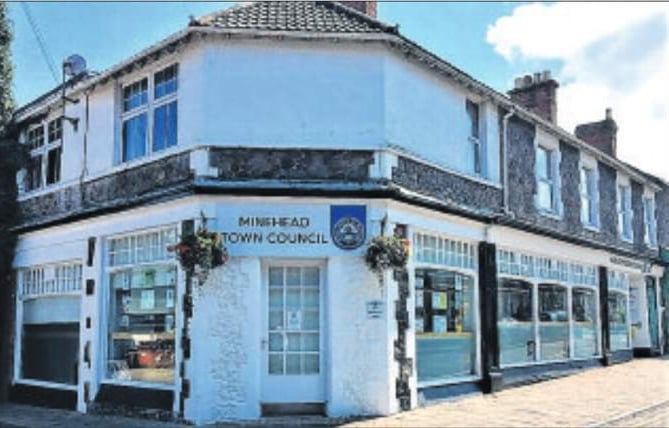 Is council a secret society?
Subscribe newsletter
Subscribe to our email and get updates right in your inbox.
Minehead Town Council has been accused of acting like a secret society and keeping electors in the dark by not holding town meetings.
Now local MP Ian Liddell-Grainger has called on the council to hold a formal town meeting as soon as possible. He said it was at least two and a half years since such a meeting took place and that despite Covid restrictions online meetings could be organised so that local people could raise important issues.
Mr Liddell-Grainger said it went entirely against the principles of democracy not to have regular public meetings where debates could take place and where councillors and officials could be questioned about their activities.
But this week a town council spokesman said the authority had held face-to-face meetings since June which were open to the public. Meetings were also live-streamed on the council's Facebook pages for residents who could not attend meetings, and details of expenditure and council activities were on its website.
The spokesman added that the council had decided in May not to hold a town meeting because of Covid restrictions and the difficulties involved in safely admitting the public to the limited space available. It was also not a legal requirement to hold a town meeting.
Mr Liddell-Grainger maintained that the council still had a duty to put itself up for public scrutiny.
He said: "At the moment the electors are being kept in the dark. They have little or no idea of what the council's policy agenda looks like and they certainly have no idea of the state of its finances.
"These are matters which the council has a duty to make public and it is currently failing to do so. People are starting to look on it as a kind of secret society, which is not a healthy state of affairs.
"I am making a formal request to the mayor and the council for a town meeting, in whatever form, to be organised as rapidly as possible."
In reply, the council spokesman said there was an item for public participation on council agendas and the council had introduced a dedicated public forum before the meetings. This enabled the residents of Alcombe and Minehead to speak on any subject.
The council's annual plan was available to view on the website which details its work and achievements last year. All spending over £500 was available to view on the website, and as part of the annual audit process any interested person had a right to inspect the council's accounts.
The spokesman added that in May councillors had discussed the question of a town meeting. The safety aspects were very important and risk assessments, and social distancing, made public gatherings very difficult. It was therefore agreed not to hold a town meeting this year.
Comments
To leave a comment you need to create an account. |
All comments 0