Former soldier is guilty of murdering neighbours in parking dispute
Friday 17th June 2022 4:01 pm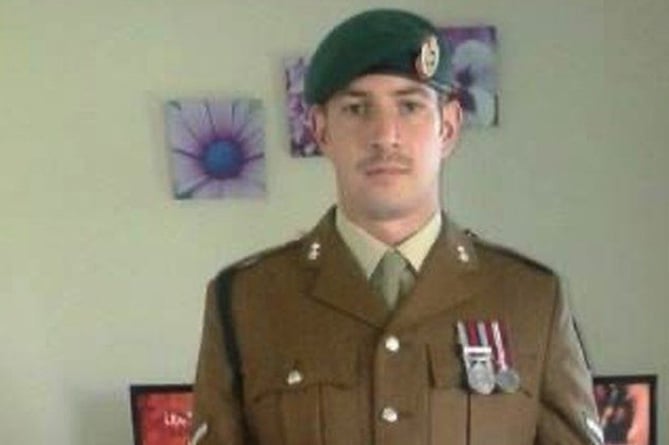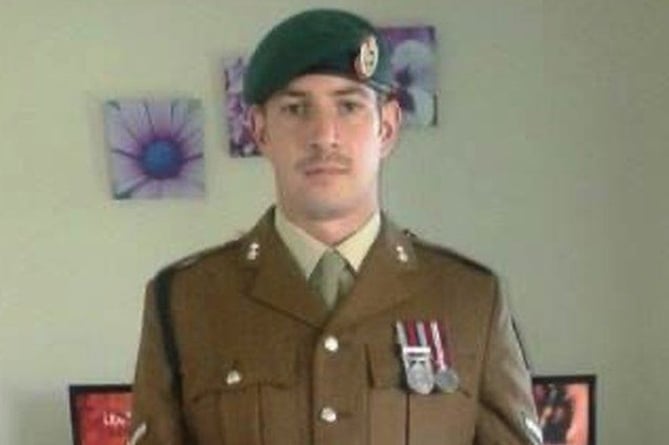 Collin Reeves
(Facebook )
Subscribe newsletter
Subscribe to our email and get updates right in your inbox.
An ex-soldier is facing life in prison after being found guilty of murdering his neighbours with a ceremonial dagger over a parking row.
Former commando Collin Reeves, 34, removed the weapon from a frame and went next door.
He then stabbed and killed married couple Jennifer, 33, and Stephen Chapple, 36.
CCTV showed him scaling his garden fence and entering his neighbour's home and screaming "die... die".
Reeves had accepted manslaughter but denied murder on the grounds of diminished responsibility.
But today at Bristol Crown Court a jury found him guilty of both counts of murder.
After the verdict, the couple's family said in a statement: ''No verdict will bring back our beautiful Jennifer and Stephen.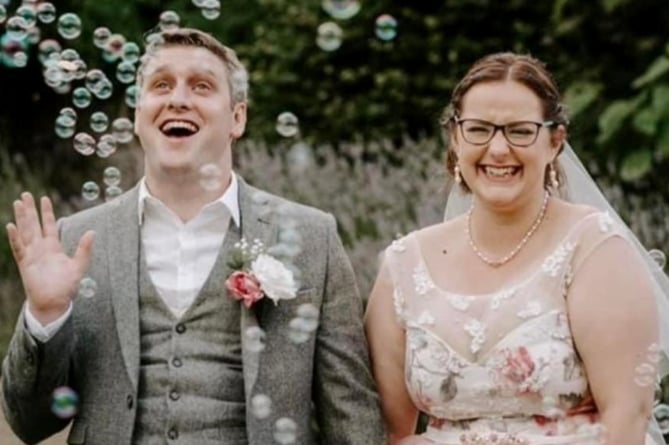 Stephen and Jennifer Chapple
(Avon and Somerset Police / SWNS )
''If anything, these past ten days have prolonged us finding out how Jennifer and Stephen spent their final moments. "The support of our friends and family has been what has got us through the past seven months.
''The support we have received from Jennifer and Stephen's friends shows how loved they both were. "We now ask that we are left to process this in our own way, to be able to grieve properly and move forward as best we can. "We will now focus on Jennifer and Stephen's beautiful boys helping them to live the life that Jennifer and Stephen would have wished for them." Reeves and his wife Kayley had fallen out with the neighbours six months earlier after they bought a second car, which 'obstructed' the defendant getting out of his designated parking space.
Tensions mounted including a flashpoint caught on camera ten days before the murders between Reeves and Jennifer Chapple where he is heard accusing her of "gobbing off"."
And the trial heard that on 21 November last year, Reeves may have 'regressed' into army mode when a white security light - believed to have come from the Chapple's home - "triggered" him back into a war zone.
After confessing to the killings in a chilling 999 call just minutes later, Reeves was then caught on CCTV at a police custody suite referring to himself as "Lance Corp Reeves" and telling staff "I was just doing my job - it was an operation."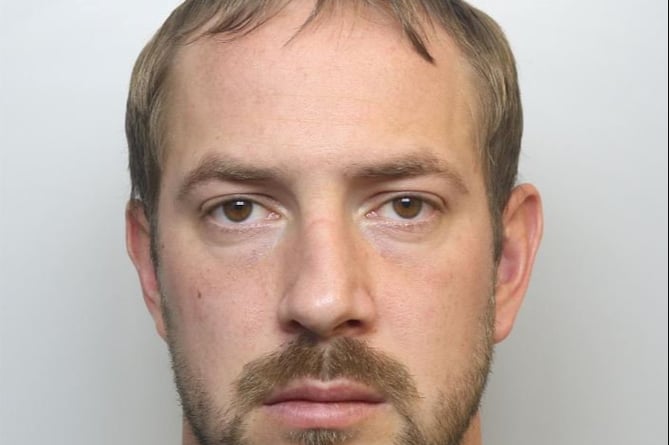 Collin Reeves
(Avon Somerset Police / SWNS )
His defence of diminished responsibility was rejected by the jury after two of the three medical experts called said he was suffering from depression and not PTSD and did not experience an "abnormality of mental function."
Giving evidence during the trial, Reeves told the jury: "I feel ashamed - disgusted with myself for what I've done. For the pain and suffering I caused.
"The two boys will never see their mum and dad again because of me.
"I can not understand why I did it."
On the day of the killings on 21 November last year, Reeves had been to a Christmas light switch on event and had visited the poppies laid at the war memorial for Remembrance Sunday the previous weekend.
When he returned to his home in Norton Fitzwarren, Somerset, he got into an argument with his wife Kayley who told him she wanted a trial separation.
He said he remembers sitting on the stairs crying, with the dagger in a frame "at the bottom of the steps."
He added: "I remember a white light that would have been from the garden light (of the Chapple's home) at the rear of their house.
"By the time that light came on, I remember being down on one knee. It felt as though I'd been seen. The white light was always a trigger for something, like someone setting off a trip flare.
"It was a feeling like something was about to happen. What you are trained to do in this situation is to get to cover. I was trying to get down on my belt buckle and lie down on my front so I wouldn't be seen or get somewhere to cover."
Reeves accepted he would have had the dagger in his hand at this point, but claims he can not remember removing it from the frame at the bottom of his stairs.
He said he remembers a door handle 'coming down" but denies remembering being in the Chapple's house and stabbing them.
"The next thing I remember is my wife screaming as I was in the living room," he added.
"I was just in shock. It was not reality. It was almost a dream. I couldn't make sense of how or why. How can I tell anyone else? How can I explain?
"I don't understand why did what I did."
The trial heard Reeves had joined the army in 2006 and eventually completed the commando course. His 11-year military career included a tour of Afghanistan and his wife Kayley told the trial he had never been the same since returning from the war zone.
He will be sentenced on Tuesday morning at the same court.
Comments
To leave a comment you need to create an account. |
All comments 0