Enforcement order served on Watchet marina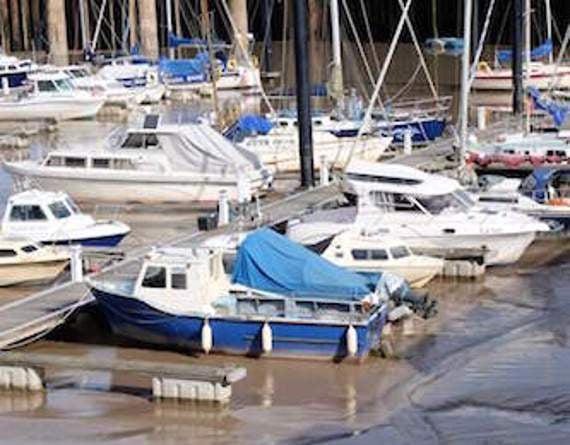 Subscribe newsletter
Subscribe to our email and get updates right in your inbox.
AFTER years of controversy, the company running Watchet Marina was this week served with an enforcement order which could result in court action to force it to hand back its lease to landlords Somerset West and Taunton Council.
Council lawyers have issued a Section 146 notice under the 1925 Law and Property Act to Watchet Harbour Marina Ltd boss Tim Taylor which allows landlords to start forfeiture proceedings against a leaseholder following a breach of the lease.
In January, the council decided to take a "more robust approach" with the marina operator and issued repair notices involving dredging and lock gate operation.
In a report from council officers, councillors have been told that the approach has now moved to the next stage "because there has been no positive improvement following issue of the notices".
The report added: "We have completed a report into the condition of the marina in regards to the aspects for which they are responsible under the terms of the lease. This audit has identified a range of breaches and a general lack of maintenance shortening the life of the assets.
"Our lawyers have been instructed to issue a section 146 notice for these breaches. This is a formal legal process which if not acted upon by the operator would see the council issue proceedings to seek forfeiture of the lease through the courts.
"We have concerns that the operator may not seek to resolve these issues. His correspondence with the council is sporadic and lacks commitment, which is why we have reached this position of enforcement."
The report continued: "A successful outcome for us would be compliance with the lease. However, if this cannot be achieved with the current operator we will seek forfeiture for the good of the marina users and the wider community of Watchet who are being impacted by the decline of this asset.
"While we are hoping for a swift response, we are not necessarily expecting one."
Councillors were told that a Section 146 notice process required the council to give Watchet Harbour Marina a "reasonable period" to remedy breaches in the lease, and so was unable immediately to issue proceedings.
This week, a spokesman for Watchet Boat Owners' Association, whose members have protested against the decline in marina services and the massive increase in mud-levels, said: "Given the ongoing countrywide lockdown and without rational engagement by the operator, the formal process is likely to take some time to reach fruition.
"None of us should be under any illusions of an early resolution but we should be pleased that the council is resolute in its ambition to bring the marina back to viable operation."
No-one at Watchet Harbour Marina was available for comment.
Comments
To leave a comment you need to create an account. |
All comments 0