County's buses have worst approval rating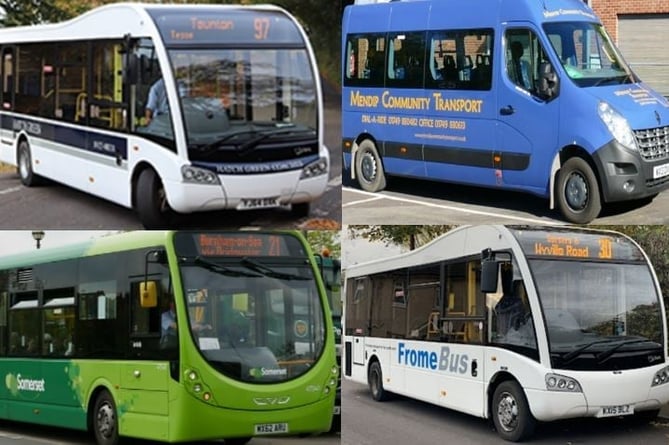 Some Somerset buses
(n/a )
Subscribe newsletter
Subscribe to our email and get updates right in your inbox.
ALL candidates standing in the May 5 county council elections were this week told that Somerset has the worst approval rating of any bus service in England and the second lowest bus journeys per resident - and were urged to back a programme of widespread improvements.
"We need a new policy on buses for Somerset. Services are substandard, yet Somerset County Council has refused to spend any more money on the buses.
"Nor will the Government fund the total cost of the upgrades Somerset says it needs," said Peter Travis, co-chair of the Somerset Bus Partnership, which this week launched a manifesto which has been sent to all council candidates.
The partnership campaigns for improved bus services in Somerset and encourages the greater use of buses.
It has over 120 representatives from the towns and villages across the county.
Mr Travis added: "Last October, Somerset County Council, while saying it would not increase its own funding of buses, submitted a bid to the Department for Transport asking for £163 million of Government funding. The Government has now said Somerset is only going to receive 7% of what it wanted.
"We need a policy on buses for Somerset that - over the next four years - sees a steady increase in investment in bus services. That's what our Bus Manifesto calls for.", said Peter Travis.
"The six-point plan calls for enhanced evening and weekend bus services, better promotion of existing bus services, buses to be better integrated with train times, an extension of demand responsive 'Slinky' bus services and the introduction of a discounted youth fare.
Mr Travis said: "This is going to require greater funding from Somerset - within four years the county will need to increase its financial support for bus services, so it matches the average of similar rural authorities in the South West."
Comments
To leave a comment you need to create an account. |
All comments 0